Ad Astra pro terra: el futuro de la sostenibilidad está en el espacio exterior
Palabras clave:
Sostenibilidad , arquitectura aeroespacial , diseño
Resumen
El propósito de este artículo es analizar la relación entre dos corrientes culturales aparentemente antagónicas: por un lado, el optimismo tecnológico, es decir, la confianza en el futuro ejemplificada en la carrera espacial; por otro, el cuestionamiento pesimista que ha hecho del desarrollo tecnológico el aspecto más criticado y radical del movimiento ecologista. Ambas corrientes encontraron su expresión en movimientos de diseño vigentes hasta el día de hoy, como son el diseño arquitectónico sostenible y el aeroespacial. Se establece, así, una comparación a partir de fuentes publicadas entre el diseño sostenible y el diseño aeroespacial. Los resultados demuestran que existe un acercamiento entre ambos como una fuente de inspiración y de desarrollo de nuevas soluciones tecnológicas extremadamente útiles para enfrentar los nuevos desafíos que nos impondrá el cambio climático. Finalmente, se hace un llamado a los arquitectos, que adhieren su quehacer profesional, a la sostenibilidad; a abandonar el pesimismo frente a la tecnología para que, en su lugar, se apunte hacia el futuro, hacia el espacio como la fuente de inspiración que podría salvar nuestro planeta.
Descargas
Los datos de descargas todavía no están disponibles.
Citas
Arnhof, M. (2016). Design of a Human Settlement on Mars Using In-situ Resources (ICES-2016-151). 46th International Conference on Environmental Systems (ICES), Vienna, Austria, 10-14 July. Lubbock Texas, USA: Texas Tech University.
Bannova, O., y Kristiansen, T. (2014). Technology Transfer: Current Trends in Incorporating New Technologies into Housing Industry. 65th International Astronautical Congress (IAC), Toronto, Ontario, Canada, 29 September - 3 October. Paris, France: International Astronautical Federation.
Bannova, O. (2021). Space Architecture: Human Habitats Beyond Planet Earth. DOM Publishers.
Bell, L. (2014). Brave New Worlds: Reaching Towards a New Era of Space Architecture. Architectural Design, 84(6), 118-121.
Burattini, C., Bisegna, F., Gugliermetti, F., y Marchetti, M. (2014). A new conceptual design approach for habitative space modules. Acta Astronautica, 97, 1-8, https://doi.org/10.1016/j.actaastro.2013.12.008
Caratelli, P. (2020). Space Architecture: The Rise of a New Discipline in Architecture and Design Curricula. En: T. Ahram., R. Taiar., S. Colson, y A. Choplin. (Eds) Human Interaction and Emerging Technologies. IHIET 2019. Advances in Intelligent Systems and Computing, 1018, 98-104, Springer, https://doi.org/10.1007/978-3-030-25629-6_16.
Christensen, C., Doom, T., y Smith, P. (2016). Emerging LEO Economy (AIAA 2016-5585). AIAA Space 2016 Conference & Exposition. Long Beach.
Cook, S. y Golton, B. (1994). Sustainable development: concepts and practice in the built environment–A UK perspective. Paper presentado en First Conference Sustainable Construction, Tampa.
Collins, M. (1999). Space Race: The US-USSR Competition to Reach the Moon. Pomegranate.
Doule, O. (2010). Space Architecture-Theory and Educational Strategy. Presentado en 40th International Conference on Environmental Systems (ICES), Barcelona.
Duerk, D. (2004). Curriculum for Aerospace Architecture with Emphasis on Lunar Base and Habitat Studies. Ames Research Center, National Aeronautics and Space Administration.
Estenssoro, J. (2007). Antecedentes para una historia del debate político en torno al medio ambiente: la primera socialización de la idea de crisis ambiental (1945-1972). Revista Universum, 22(2), 88-107.
Garzon, B. (2010). Arquitectura Sostenible; Bases, Soportes, y casos demostrativos. Nobuko.
Guy, S., y Farmer, G. (2001). Reinterpreting Sustainable Architecture: The Place of Technology. Journal of Architectural Education, 54(3), 140-148.
Hajer, M. (1995). The politics of environmental Discourse. Oxford University Press.
Nelson, M. (2018). Some Ecological and Human Lessons of Biosphere 2. European Journal of Ecology, 4(1), 50-55. https://doi.org/10.2478/eje-2018-0006.
Reynolds, M. (1993). Earthship: Evolution Beyond Economics. EUA: Solar Survival Architecture, 3.
Seedhouse, E. (2013). SpaceX: Making Commercial Spaceflight a Reality. Springer-Praxis.
World Commission on Environment and Development (WCED). (1987). Our Common Future. Oxford University Press.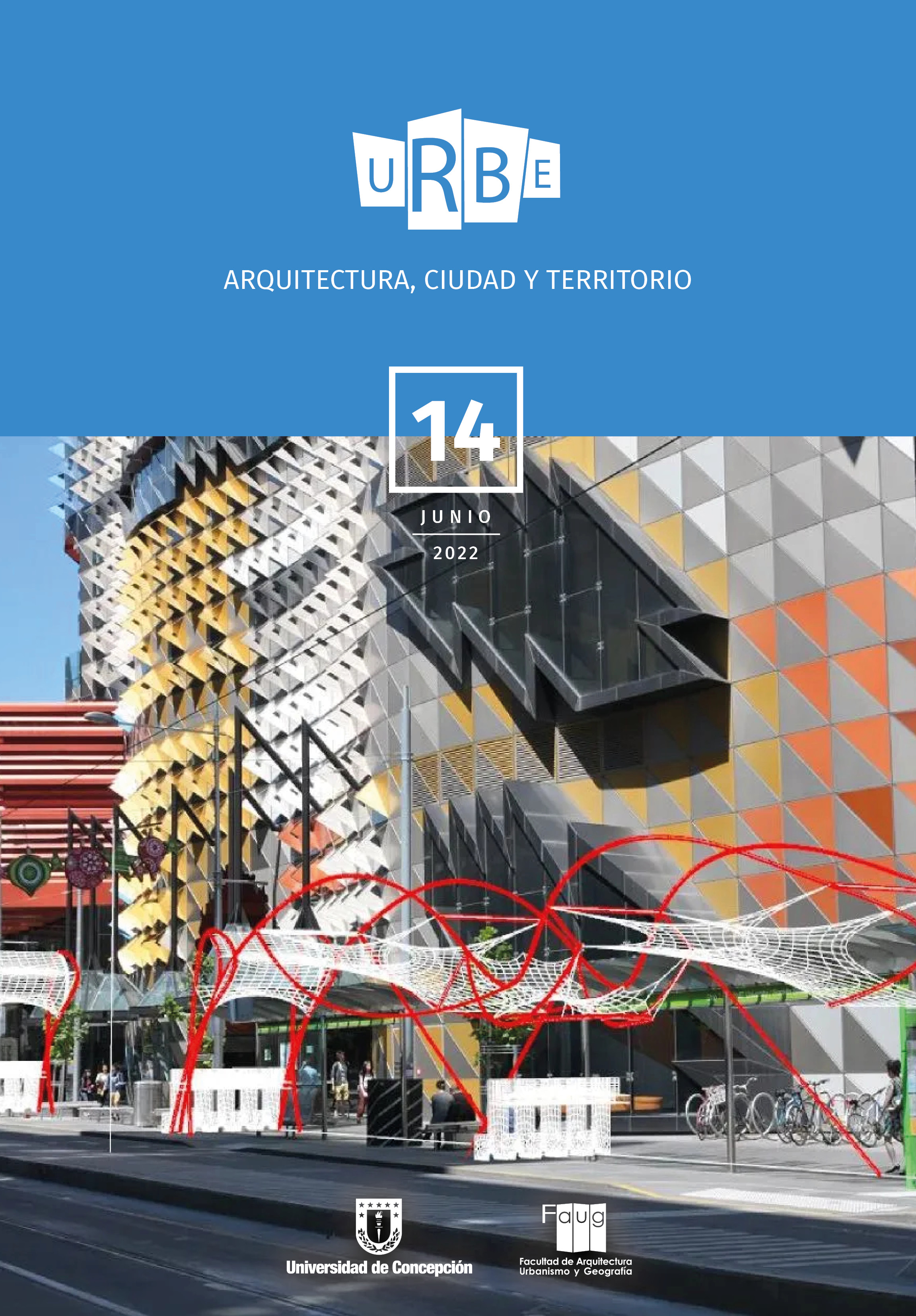 Cómo citar
Fernández Ibáñez, G. (2022). Ad Astra pro terra: el futuro de la sostenibilidad está en el espacio exterior. URBE. Arquitectura, Ciudad Y Territorio, (14), 39-54. https://doi.org/10.29393/UR14-3AAGF10003
Derechos de autor 2022 Gabriel Fernández Ibáñez
Esta obra está bajo una licencia internacional Creative Commons Atribución 4.0.
Revista URBE. Arquitectura, Ciudad y Territorio tiene licencia de  Creative Commons Attribution 4.0 International (CC BY 4.0)  y debe citarse correctamente.