Antibacterial effect of four endodontic cements against Enterococcus faecalis ATCC 29212. An in vitro study.
Resumen
Objective: To compare the in vitro antibacterial effect of the root canal cements Endobalsam®, Top Seal®, Apexit® and Endofill® against Enterococcus faecalis ATCC 29212. Materials and method: Eighty-five applications of cements on Enterococcus faecalis, cultured in vitro on solid media in Petri dishes, were analyzed. Five groups were evaluated: four for each cement, and the fifth for the positive control (amoxicillin). The antibacterial effect was measured by the diameters of the bacterial inhibition halos at 24 hours, 48 hours, and seven days. Student´s t-test, ANOVA and the Tukey test were used for the statistical analysis. Results: No statistically significant differences were found at 24 hours (p>0.05); at 48 hours and seven days, Endofill® and Apexit® had the greatest effect (p<0.05); finally, on day 7 only Endofill® showed an effect similar to the positive control (p>0.05). Conclusion: Enterococcus faecalis ATCC 29212 was susceptible to all cements. Endofill® had greater in vitro antibacterial effect than Apexit®, Top Seal® and Endobalsam.
Descargas
Los datos de descargas todavía no están disponibles.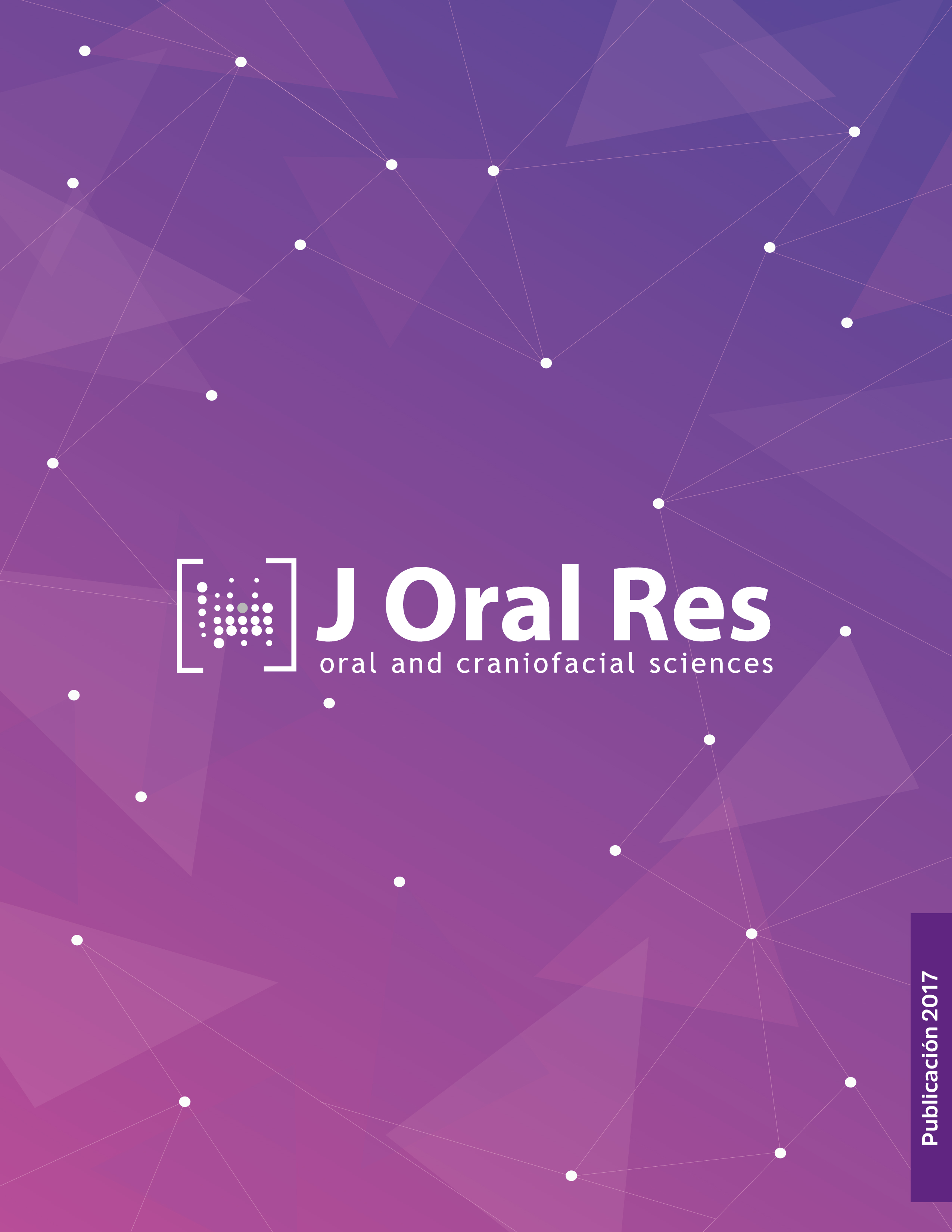 Cómo citar
Carruitero, M. J. (2019). Antibacterial effect of four endodontic cements against Enterococcus faecalis ATCC 29212. An in vitro study. Journal of Oral Research, 6(12), 316-318. https://doi.org/10.17126/%x