GENETIC DIVERSITY ASSESSED BY PEDIGREE ANALYSIS IN THE BLANCO OREJINEGRO (BON) CATTLE BREED POPULATION FROM THE COLOMBIAN GERMPLASM BANK
Resumen
The Blanco Orejinegro (BON) breed is one of the seven Colombian Creole cattle breeds, which descends directly from Spanish cattle brought to the Americas during the conquest period. Currently, most of the Creole cattle breeds in Colombia are at risk of disappearing due to the use of foreign breeds and absorbent crosses towards the Zebu and because of this, a germplasm bank was created to preserve them. The BON population kept in this germplasm bank has remained as a closed nucleous over time, and this can affect the conservation of its genetic variability. The objective of this study was to characterize the genetic structure of the BON population maintained in the germplasm bank using pedigree analysis. Genealogical information collected between 1980 and 2019 was used to estimate generational interval, level of pedigree integrity, inbreeding, and its evolution over time. The animals born between 2015 and 2019 were selected as the reference population to estimate the effective population size and parameters derived from the genetic origin probability. The average generation interval for the period studied was 4.58 years, and the general inbreeding was 1.32%. For the reference population, the inbreeding was 2.88%, and the effective population size was 123.75, while the effective number of founders and ancestors was 55 and 38, respectively. The results indicate that the population has a good genetic diversity and low levels of inbreeding. The use of a larger number of breeder males is recommended to conserve the population over time.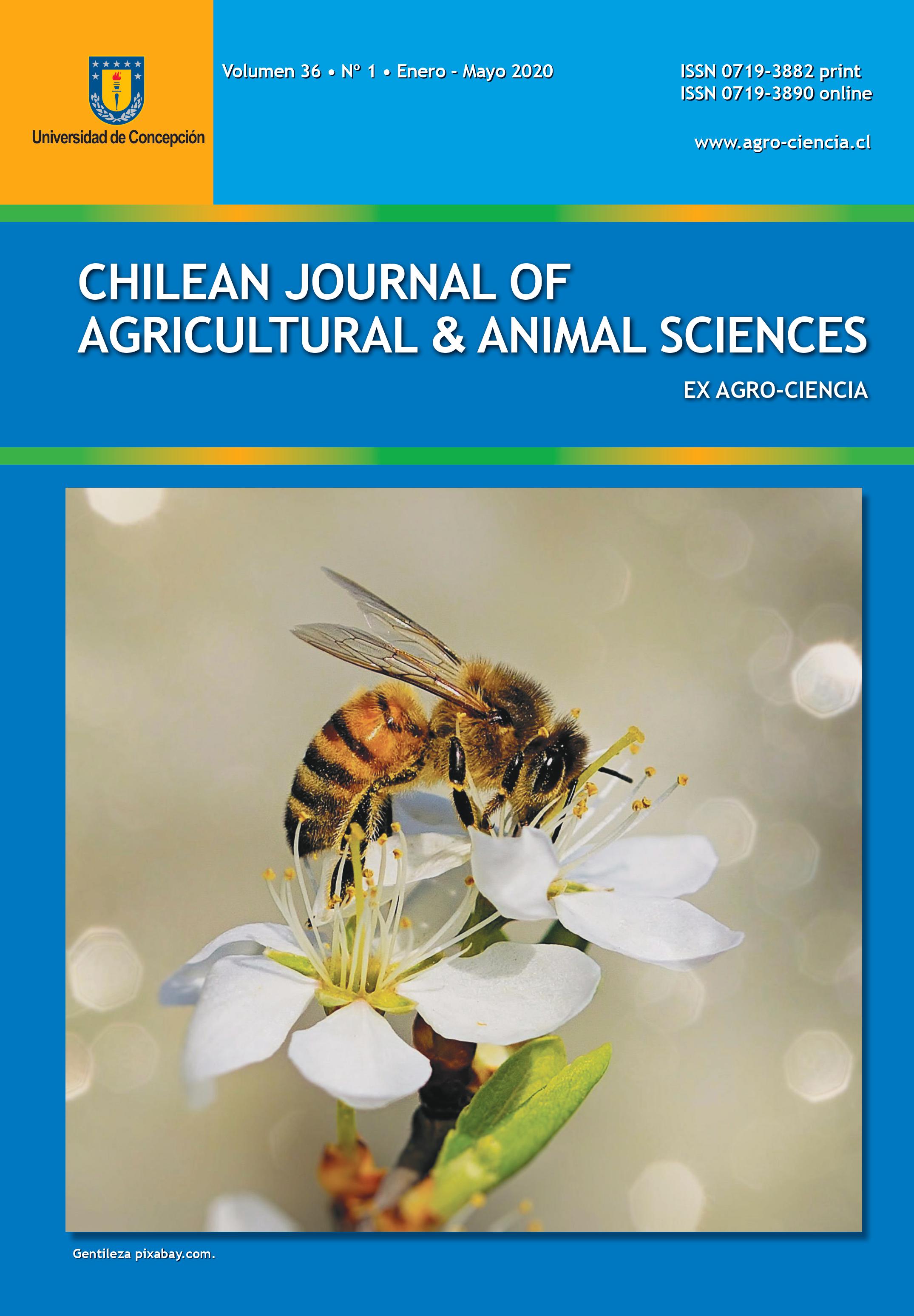 Cómo citar
Ocampo Gallego, R., Ramírez Toro, J., Lopera Peña, J., Restrepo Castañeda, G., & Gallego Gil, J. (2020). GENETIC DIVERSITY ASSESSED BY PEDIGREE ANALYSIS IN THE BLANCO OREJINEGRO (BON) CATTLE BREED POPULATION FROM THE COLOMBIAN GERMPLASM BANK. Chilean Journal of Agricultural & Animal Sciences, 36(1), 69-77. Recuperado a partir de https://revistas.udec.cl/index.php/chjaas/article/view/1958
Esta obra está bajo una licencia internacional Creative Commons Atribución 4.0.