Multidimensional study of orofacial chronic neuropathic pain: An experimental study in rats
Palabras clave:
Neuralgia, facial pain, animal experimentation
Resumen
Orofacial neuropathic chronic pain (NCP) is frequently attributed to lesions caused by orofacial surgeries and dental treatments. There are many experimental models available to study orofacial NCP, however, many are extremely painful for the animal due to the amplitude of the innervated region. A previously proposed mental nerve constriction model, mNC, was used in this project. Forty Wistar rats were randomly divided into two groups: one group included rats with mNC (n=20), and another rats with sham lesions (n=20). Through the use of the fixed ratio program and the progressive program, a decrease of motivation for a sweet substance, caused by the lesion, was evaluated. The possibility of alterations in cognitive learning and adaptation abilities was also assessed using the go/no-go behavioral task. The mNC group showed low induced and spontaneously evoked pain responses, as well as a decrease in the motivation for sucrose, a sign of anhedonia. This decrease does not depend on taste processing. Finally, although no alterations in the learning-memory process were observed, the mNC group did show alterations when adapting to a new rule.
Descargas
Los datos de descargas todavía no están disponibles.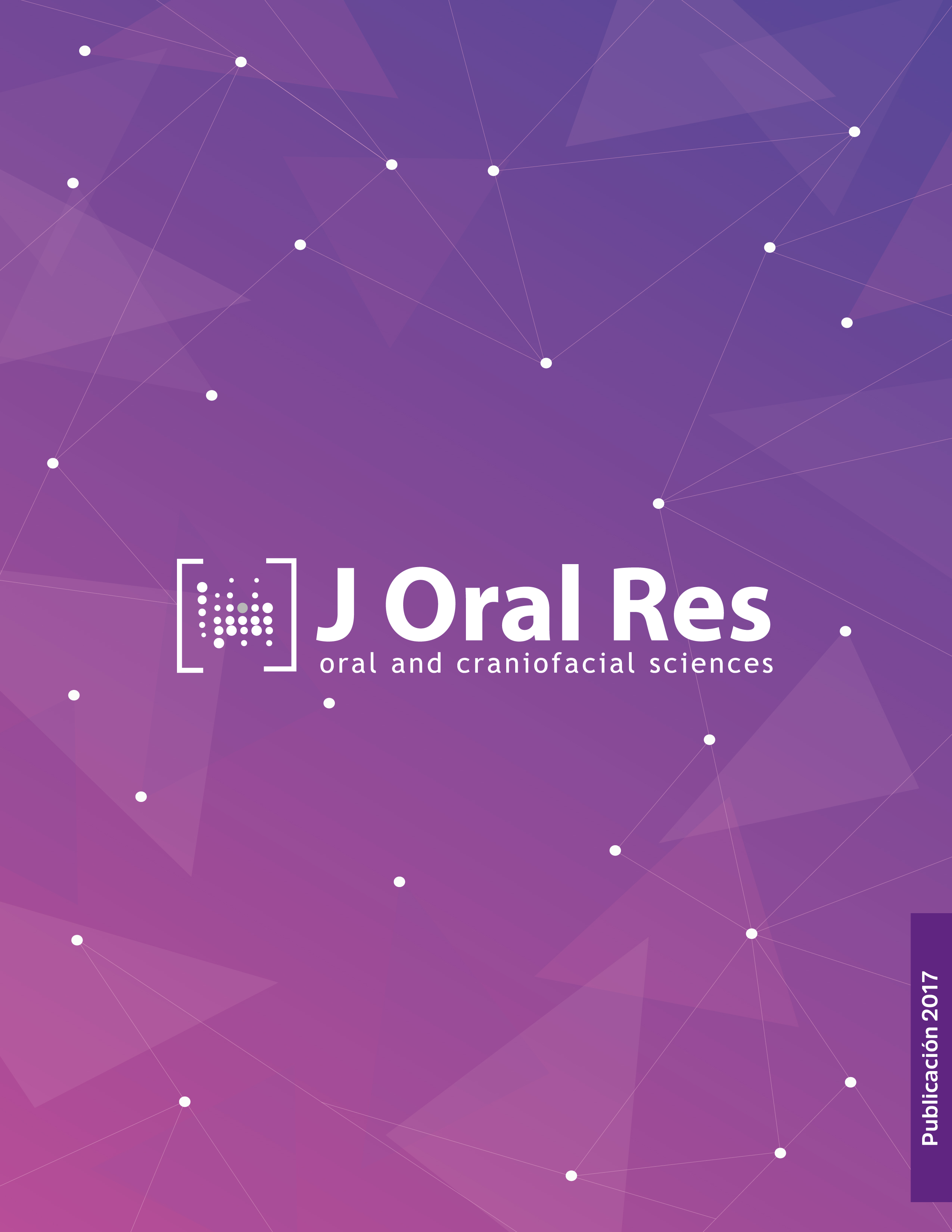 Cómo citar
1.
Pérez Martinez IO, Montes Ángeles CD. Multidimensional study of orofacial chronic neuropathic pain: An experimental study in rats. J Oral Res [Internet]. 9 de julio de 2019 [citado 2 de diciembre de 2023];6(10):270-5. Disponible en: https://revistas.udec.cl/index.php/journal_of_oral_research/article/view/947
Este es una Revista de acceso abierto distribuido bajo los términos de Creative Commons Attribution License (CC BY 4.0). Se permite el uso, distribución o reproducción en otros foros, siempre que se acredite al autor o autores originales y a los propietarios de los derechos de autor y se cite la publicación original en esta revista, de acuerdo con la práctica académica aceptada. No se permite ningún uso, distribución o reproducción que no cumpla con estos términos. © 2023.