Osteogenic potential of different chalcones in an in vivo model: A preliminary study
Palabras clave:
chalcone, osteogenesis, organic synthesis
Resumen
To evaluate the osteogenic potential of chalcones using the rat critical size calvarial defect. Methods. The chalcones were synthesized from acetophenone following the Claisen-Schmidt aldol condensation method by varying the substituted benzaldehydes (3,4-Cl; 4-Cl; 4-CH3; 4-OCH3, H). The five chalcone molecules were evaluated in three concentrations (1%, 5% and 10%) in comparison to control and vehicle (Vaseline) groups. The results of the remaining wound areas were calculated statistically by the ANOVA method followed by the Student-Newman-Keuls test and the histological sections were analyzed qualitatively by light microscopy. Results. All molecules at 10% concentration showed significant bone closure compared to the control, vehicle and chalcone groups at 1% concentration (p<0.01). Active osteoblasts were observed on the repair surfaces in all groups treated with chalcones. Treatment with the C5 molecule at concentration of a 10% resulted in greater bone neoformation compared to the other molecules, with features of secondary bone observed.
Descargas
Los datos de descargas todavía no están disponibles.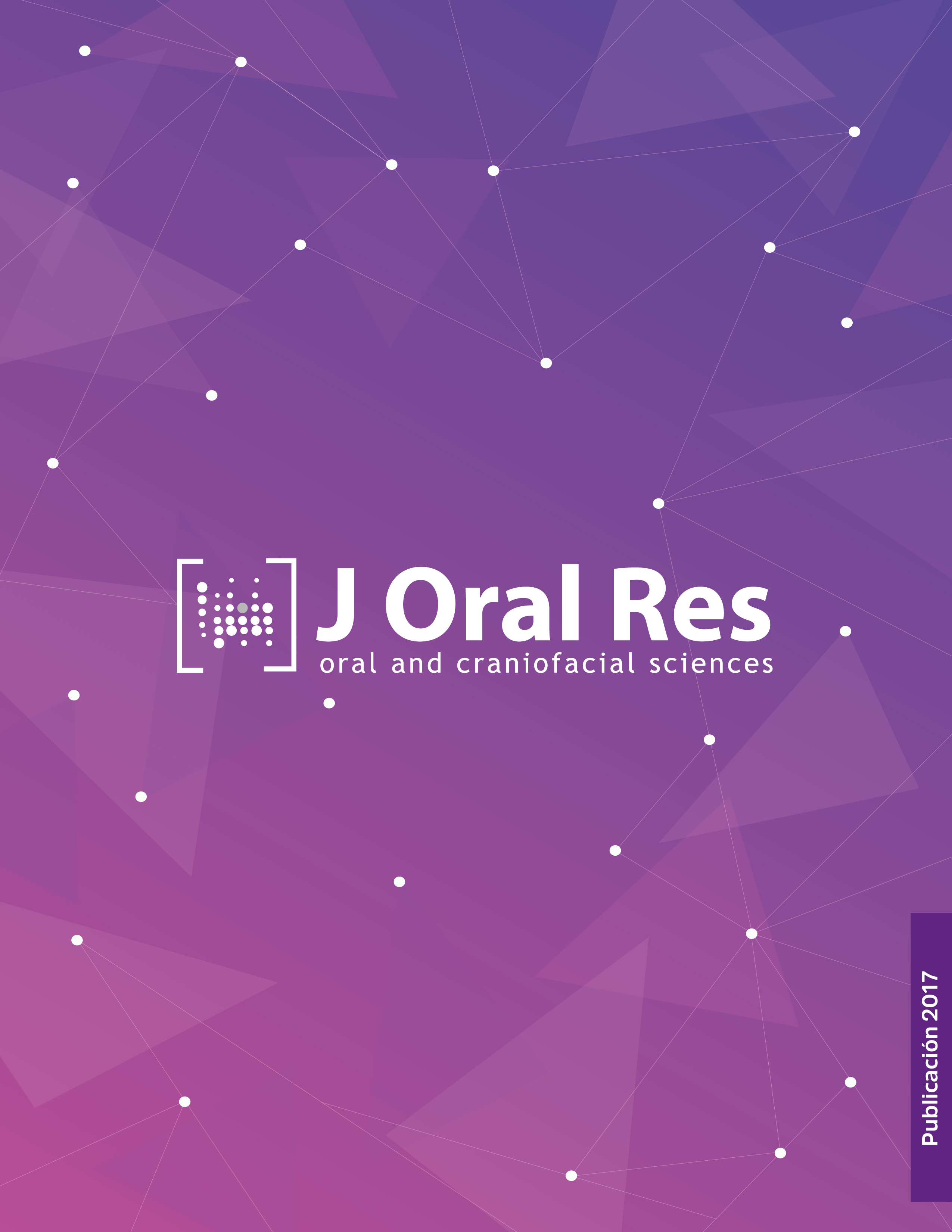 Cómo citar
Mezadri, T. J., & Ortolan, X. R. (2019). Osteogenic potential of different chalcones in an in vivo model: A preliminary study. Journal of Oral Research, 6(8), 209-215. https://doi.org/10.17126/%x