Prevalence of HPV and EBV infection and their relationship with the p53 and PCNA expression in oral carcinoma patients
Palabras clave:
Carcinoma, VPH, VEB, p53, PCNA
Resumen
Introduction: Infection caused by potentially oncogenic viruses, such as HPV and EBV, favors the role of certain oncoproteins that can induce dysplasias and malignant lesions. Objective: To evaluate the prevalence of HPV and EBV and their relation with the expression of p53 and PCNA in patients with oral carcinoma. Methodology: Twenty-seven oral squamous cell carcinomas (OSCC) were evaluated; DNA extraction was conducted using the QIAamp DNA mini kit; viral detection was obtained using the INNO-LiPA kit for HPV, and nested PCR was used for EBV. The evaluation of molecular markers was performed through immunohistochemical staining. Results: The mean age of the patients was 60.55±13.94 years, and 52% of these were female. Of the patients, 59% were tobacco users and 63% were alcohol consumers. HPV was detected in 70% of the patients with the predominance of genotype 16 (60%). As for EBV infection, it was observed in 59% of cases. p53 and PCNA immunopositivity corresponded to 44% and 59%, respectively. The tongue was the anatomical location with highest positivity for both viruses as well as for the expression of molecular markers. The 48% of the cases presented infection by both viruses. 
Descargas
Los datos de descargas todavía no están disponibles.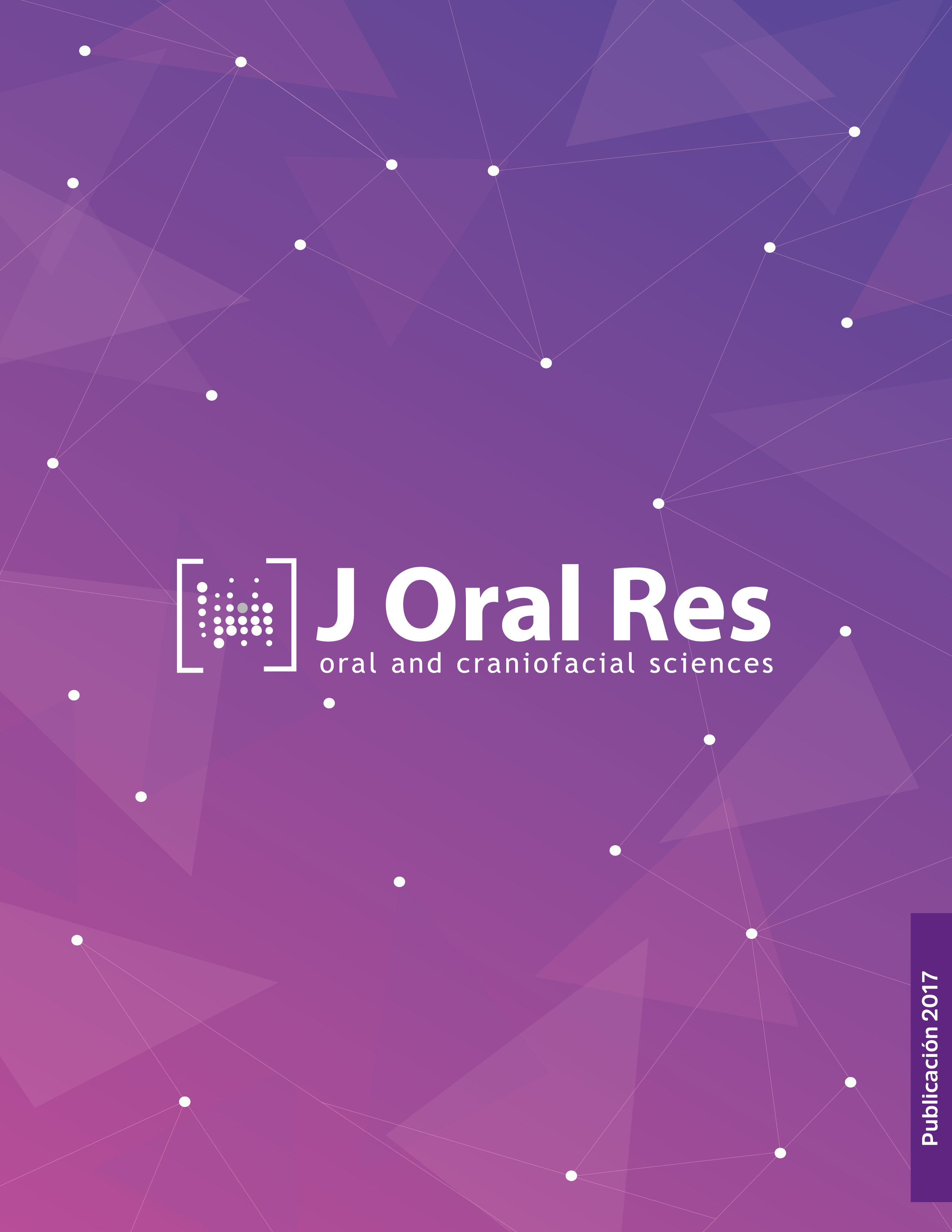 Cómo citar
Veitía, D., Liuzzi, J., Ávila, M., De Guglielmo, Z., & Correnti, M. (2019). Prevalence of HPV and EBV infection and their relationship with the p53 and PCNA expression in oral carcinoma patients. Journal of Oral Research, 6(4), 86-91. https://doi.org/10.17126/%x