Tratamiento prostodóntico integral de un paciente anciano con proceso alveolar comprometido: Informe de un caso clínico
Resumen
Introducción: El objetivo de una prótesis completa es restaurar la estética, la comodidad y la función mediante el reemplazo de las estructuras dentales y alveolares faltantes empleando una prótesis estable. Case Report: Muchas condiciones pueden complicar el plan de tratamiento y la fabricación de una prótesis completa. La fabricación completa de la dentadura en con-diciones comprometidas clínicamente es una tarea desafiante para el dentista. En este reporte de un caso clínico, presentamos el ma-nejo integral de un paciente con hiperplasia inducida por dentadura postiza, cresta flácida y cresta edéntula severamente reabsorbida. La estrategia de tres partes para el manejo de los desafíos mencionados anteriormente puede proporcionar prótesis completas de alta calidad, basadas en reconocidos principios protésicos. La primera parte discutirá el manejo de la hiperplasia inducida por dentadura postiza mediante la eliminación de la infla-mación y la extirpación de la lesión. La segunda parte cubrirá el manejo de la cresta alveolar flácida utilizando una técnica de ventana modificada para la impresión de tejidos flácidos maxilares para una aplicación mejorada y controlada del material de impresión que generalmente se obtiene en la práctica dental. La tercera parte destaca el procedimiento de rehabilitación del reborde mandibular reabsorbido utilizando una técnica de impresión funcional con un desplazamiento mínimo de los tejidos blandos y una disposición de la zona neutra de los dientes para mejorar la estabilidad de la dentadura. Conclusion: La rehabilitación de un paciente con hiperplasia inducida por dentaduras postizas, cresta flácida y reabsorbida fue exitosa.
Descargas
Los datos de descargas todavía no están disponibles.
Citas
[1]. Haralur SB. Clinical strategies for complete denture rehabilitation in a patient with Parkinson disease and reduced neuromuscular control. Case Rep Dent. 2015;2015:352878. doi: 10.1155/2015/352878.
[2]. Mohan RP, Verma S, Singh U, Agarwal N. Epulis fissuratum: consequence of ill-fitting prosthesis. BMJ Case Rep. 2013 Jul 17;2013:bcr2013200054. doi: 10.1136/bcr-2013-200054.
[3]. Mortazavi H, Khalighi HR, Jafari S, Baharvand M. Epulis fissuratum in the soft palate: Report of a case in a very rare location. Dental Hypotheses. 2016; 7(2): 67-69.
[4]. Ribeiro-Júnior PD, Araujo RZ, Mendes GC, Padovan LE. Current Therapeutic Options for Implant-Supported Rehabilitation of Severely Atrophic Mandibles. Craniomaxillofacial Trauma & Reconstruction Open. 2018. doi:10.1055/s-0038-1669466
[5]. Labban N. Management of the flabby ridge using a modified window technique and polyvinylsiloxane impression material. Saudi Dent J. 2018 Jan;30(1):89-93. doi: 10.1016/j.sdentj.2017.10.004.
[6]. Pai UY, Reddy VS, Hosi RN. A single step impression technique of flabby ridges using monophase polyvinylsiloxane material: a case report. Case Rep Dent. 2014;2014:104541. doi: 10.1155/2014/104541.
[7]. Lopes N, Oliveira DM, Vajgel A, Pita I, Bezerra T, Vasconcellos RJ. A new approach for reconstruction of a severely atrophic mandible. J Oral Maxillofac Surg. 2009 Nov;67(11):2455-9. doi: 10.1016/j.joms.2009.04.090.
[8]. Yadav B, Jayna M, Yadav H, Suri S, Phogat S, Madan R. Comparison of different final impression techniques for management of resorbed mandibular ridge: a case report. Case Rep Dent. 2014;2014:253731. doi: 10.1155/2014/253731.
[9]. Papadaki E, Anastassiadou V. Elderly complete denture wearers: a social approach to tooth loss. Gerodontology. 2012 Jun;29(2):e721-7. doi: 10.1111/j.1741-2358.2011.00550.x.
[10]. Winkler S. Essentials of complete denture prosthodontics: St. Louis : Mosby Year Book, 2nd ed, 1988.
[11]. Gahan MJ, Walmsley AD. The neutral zone impression revisited. Br Dent J. 2005 Mar 12;198(5):269-72. doi: 10.1038/sj.bdj.4812118.
[12]. Canger EM, Celenk P, Kayipmaz S. Denture-related hyperplasia: a clinical study of a Turkish population group. Braz Dent J. 2009;20(3):243-8. doi: 10.1590/s0103-644020090 00300013.
[13]. Khan MWU, Mushtaq MA, Shah AA. A massive denture induced hyperplastic lesion in maxilla-a case report. J Pak Dent Assoc 2019;28(1):47-49. doi:10.25301/JPDA.281.47
[14]. Khan S, Kumar SP, Chatra L, Shenai P, Rao PK, Deralakatte M. Diverse forms of gingival enlargement–report of two cases. Pac J Med Scien. 2011; 9(1):47.
[15]. Azma E, Safavi N. Diode laser application in soft tissue oral surgery. J Lasers Med Sci. 2013 Fall;4(4):206-11. PMID: 25606331; PMCID: PMC4282004.
[16]. Derikvand N, Chinipardaz Z, Ghasemi S, Chiniforush N. The Versatility of 980 nm Diode Laser in Dentistry: A Case Series. J Lasers Med Sci. 2016 Summer;7(3):205-208. doi: 10.15171/jlms.2016.36.
[17]. Daniel S, Daniel AY, Kurian NJ. A modified physiologic impression technique for atrophic mandibular ridges. CHRISMED J Health Res 2017;4:204-8
[18]. Crawford RW, Walmsley AD. A review of prosthodontic management of fibrous ridges. Br Dent J. 2005 Dec 10;199(11):715-9; quiz 740-1. doi: 10.1038/sj.bdj.4812968.
[19]. McCord JF, Grant AA. Impression making. Br Dent J. 2000 May 13;188(9):484-92. doi: 10.1038/sj.bdj.4800516.
[20]. Watson RM. Impression technique for maxillary fibrous ridge. Br Dent J. 1970 Jun 2;128(11):552. doi: 10.1038/sj.bdj.4802492.
[21]. Lynch CD, Allen PF. Quality of written prescriptions and master impressions for fixed and removable prosthodontics: a comparative study. Br Dent J. 2005 Jan 8;198(1):17-20. doi: 10.1038/sj.bdj.4811947. Erratum in: Br Dent J. 2005 Feb 26;198(4):197. Lynch, D [corrected to Lynch, CD]. PMID: 15716882.
[22]. McCord JF, Tyson KW. A conservative prosthodontic option for the treatment of edentulous patients with atrophic (flat) mandibular ridges. Br Dent J. 1997 Jun 28;182(12):469-72. doi: 10.1038/sj.bdj.4809415.
[23]. Tunkiwala A, Ram S. Management of mandibular poor foundation: conventional complete dentures. Dental Practice. 2013;11: 34-7.
[24]. Praveen G, Gupta S, Agarwal S, Agarwal SK. Cocktail Impression Technique: A New Approach to Atwood's Order VI Mandibular Ridge Deformity. J Indian Prosthodont Soc. 2011 Mar;11(1):32-5. doi: 10.1007/s13191-011-0055-z.
[25]. Yeh Y-L, Pan Y-H, Chen Y-Y. Neutral zone approach to denture fabrication for a severe mandibular ridge resorption patient: Systematic review and modern technique. J Dental Scien. 2013; 8: 432-8.
[26]. Barrenäs L, Odman P. Myodynamic and conventional construction of complete dentures: a comparative study of comfort and function. J Oral Rehabil. 1989 Sep;16(5):457-65. doi: 10.1111/j.1365-2842.1989.tb01366.x.
[27]. Fahmy FM, Kharat DU. A study of the importance of the neutral zone in complete dentures. J Prosthet Dent. 1990 Oct;64(4):459-62. doi: 10.1016/0022-3913(90)90043-c.
[28]. Stromberg WR, Hickey JC. Comparison of physiologically and manually formed denture bases. J Prosthet Dent. 1965 Mar-apr;15:213-30. doi: 10.1016/0022-3913(65)90089-2.
[29]. Kamath R, Sarandha D, Thomas S, Sachdeva D. Lingualized occlusion: an emerging treatment paradigm for complete denture therapy: a review article. J Med Dent Scien Res. 2015 2(3): 6-9.
[30]. Rangarajan V, Yogesh PB, Gajapathi B, Ibrahim MM, Kumar RG, Karthik M. Concepts of occlusion in prosthodontics: A literature review, part II. J Indian Prosthodont Soc. 2016 Jan-Mar;16(1):8-14. doi: 10.4103/0972-4052.164915.
[31]. Prasad KD, Prasad BR, Bardia A, Prasad AD. Enhancing stability: A review of various occlusal Schemes in complete denture prosthesis. Nitte University Journal of Health Science. 2013; 3(2): 105-112.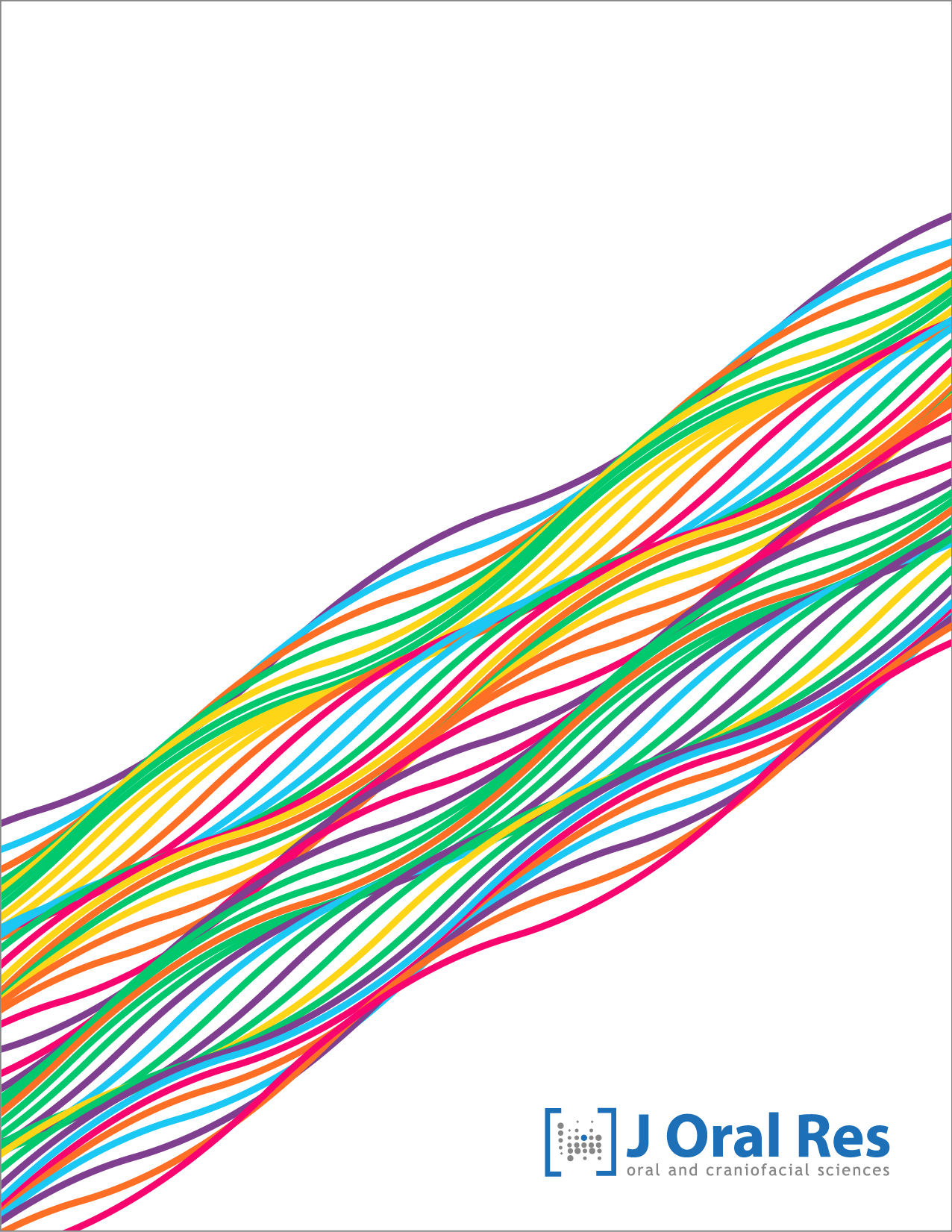 Cómo citar
1.
Fathalla Abdelbagi N. Tratamiento prostodóntico integral de un paciente anciano con proceso alveolar comprometido: Informe de un caso clínico. J Oral Res [Internet]. 31 de octubre de 2021 [citado 24 de septiembre de 2023];10(5):1-11. Disponible en: https://revistas.udec.cl/index.php/journal_of_oral_research/article/view/7433
Derechos de autor 2021 Facultad de Odontología, Universidad de Concepción, Chile.
Esta obra está bajo una licencia internacional Creative Commons Atribución 4.0.
Este es una Revista de acceso abierto distribuido bajo los términos de Creative Commons Attribution License (CC BY 4.0). Se permite el uso, distribución o reproducción en otros foros, siempre que se acredite al autor o autores originales y a los propietarios de los derechos de autor y se cite la publicación original en esta revista, de acuerdo con la práctica académica aceptada. No se permite ningún uso, distribución o reproducción que no cumpla con estos términos. © 2023.