Diagnostic accuracy of a charge-coupled device and a photostimulable phosphor plate in detection of non-cavitated proximal caries.
Palabras clave:
Sensitivity, specificity, dental radiography, dental caries
Resumen
Objective: The aim of this study was to compare the diagnostic accuracy of two direct digital radiography systems: the charge-coupled device (CCD) XIOS XG Sirona® and the photostimulable storage phosphor (PSP) VistaScan DürrDental®, in the detection of non-cavitated proximal caries lesions. Materials and methods: in this experimental and crosssectional study 112 proximal surfaces from 27 molars and 31 premolars with or without proximal caries lesions were evaluated and randomly allocated in a study unit. Bitewing radiographs were acquired with a CCD XIOS XG and with the PSP VistaScan. A single X-ray unit was used for both systems. Radiographic images were assessed independently by two calibrated radiologists. Histological evaluation on a stereomicroscope was used as gold standard. Results: Sensitivity values were found to be 0.35 for CCD and 0.31 for PSP. Specificity values were found to be similar for both systems (0.867). Az values showed a low diagnostic accuracy for both sensors: 0.61 for CCD and 0.59 for PSP, no statistical difference was found between these two values (p=0.78). Conclusion: Both digital radiology systems have a high diagnostic accuracy to detect sound surfaces but low diagnostic accuracy to detect proximal carious lesions.
Descargas
Los datos de descargas todavía no están disponibles.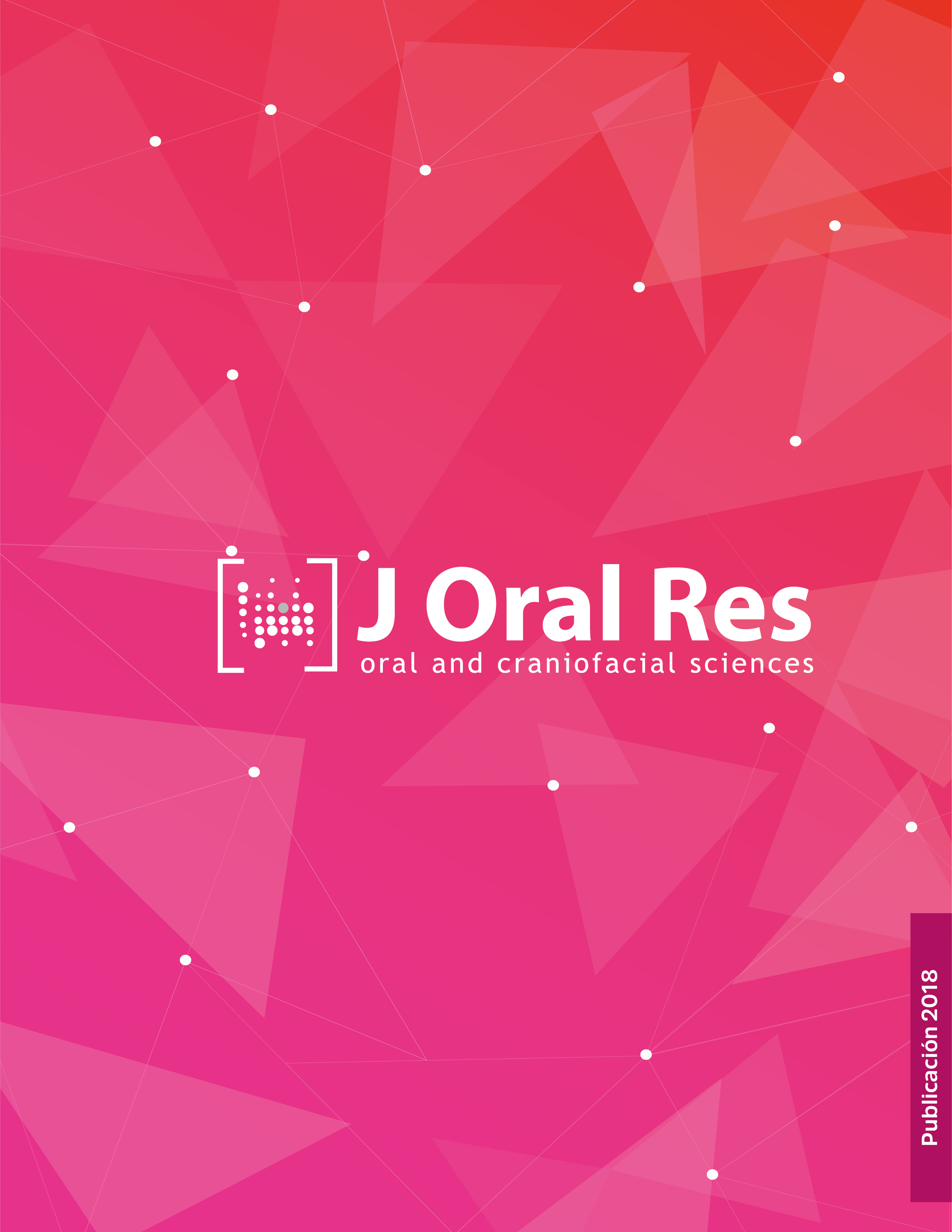 Cómo citar
Trevejo Bocanegra, A. P. (2020). Diagnostic accuracy of a charge-coupled device and a photostimulable phosphor plate in detection of non-cavitated proximal caries. Journal of Oral Research, 7(2), 61-69. https://doi.org/10.17126/%x