Temporary restorative treatment in children and adolescents with amelogenesis imperfecta: Scoping review
Palabras clave:
Amelogenesis imperfecta, treatment, children
Resumen
Background: Amelogenesis imperfecta (AI) is a group of disorders that affect the enamel of the teeth, either in quality or quantity. This alteration causes sensitivity and is associated with factors that could affect the strength of the adhesive bond of the restorative material. Aim: To review the literature regarding the most used temporary restorative treatment in children and adolescents with AI. Methods: This scoping review aimed to include case reports, literature reviews and original studies that evaluated restorative materials for the teeth of children and adolescents with AI. Editorials, meeting abstracts and letters to the editor were excluded. The following electronic databases were used: Medline (Ovid), PubMed, Ebsco, Scopus (Elsevier) and Web of Science (Thomson Reuters). Manual searches in the reference lists of the included articles were also carried out. Finally, a search in Google Scholar restricted to the first 100 hits was performed. Duplicates were eliminated upon identification. The search covered a period between the years of 2011 and 2016. PRISMA guidelines were used for reporting the review. The evidence ranking was carried out by means of the Oxford criteria. Results: Six articles met the eligibility criteria and were included in this scoping review. Three articles were case reports, one was a review and two were original studies. For the treatment of AI, direct or indirect composite resins were the most commonly used material of choice in the retrieved studies because they demonstrate greater longevity, aesthetics and function compared to the other materials used. Conclusions: Among children and adolescents with AI, the temporary restorative treatment that demonstrated better long-term results in permanent teeth was the direct and indirect composite resins. However, high quality studies should be conducted to confirm the results presented herein.
Descargas
Los datos de descargas todavía no están disponibles.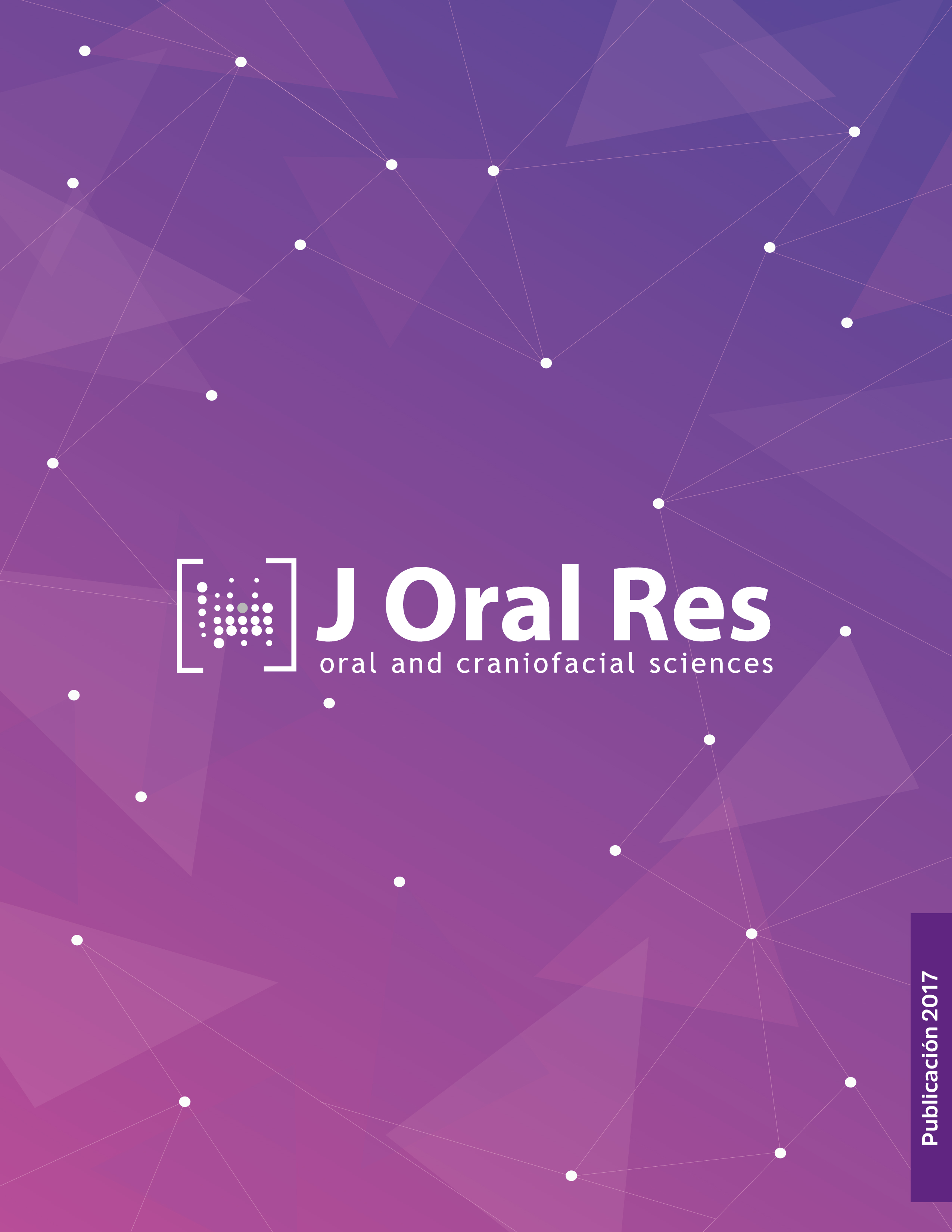 Cómo citar
Otero, L. (2019). Temporary restorative treatment in children and adolescents with amelogenesis imperfecta: Scoping review. Journal of Oral Research, 6(12), 324-330. https://doi.org/10.17126/%x