EVOLUTION OF NUTRIENTS AND SOIL CHEMICAL PROPERTIES OF SEVEN ORGANIC FERTILIZERS IN TWO CONTRASTING SOILS UNDER CONTROLLED CONDITIONS
Palabras clave:
Nitrogen, organic fertilizers, soil phisical-chemical properties, sulfur, nutrient dynamic, phosphorus, ash volcanic, sandy loam
Resumen
Organic food production has increased the demand for organic supplies in agriculture. Organic fertilizers are known to have an effect on crop and soil properties, but this effect has been little studied. This research evaluated the effect of seven nitrogen fertilizers allowed for use in organic production and one conventional fertilization treatment adjusted to a similar dose of total nitrogen (N), on chemical properties of two soils of contrasting physicochemical properties (sandy loam Mollisol and silty loam Andisol) incubated under aerobic conditions and controlled 6 times over 112 d. Treatments were: Compost (CO), Fertil (F), Purely Grow (PG), Purely Lysine (PL), Blood meal (BM), Lupine meal (LM), Sodium nitrate (SN), conventional fertilization (CF), and a control without fertilization (CT). The experiment was conducted in a split-plot design for each soil. The results showed that the fertilizers affected soil pH, salinity (electrical conductivity, EC), and the concentrations of phosphorus (P), potassium (K), calcium (Ca), magnesium (Mg) and sulfur (S). In general, the highest values of pH, available P, and exchangeable K, Ca and Mg were obtained using CO in both soils, whereas PL reported the lowest values for most parameters evaluated. The evolution of each parameter over time showed interactions with the fertilization treatment, with a steady decrease in pH and an increase in EC in both soils. Differences in the average values of chemical properties during incubation with respect to their initial values were related to the physicochemical and organic characteristics of each soil.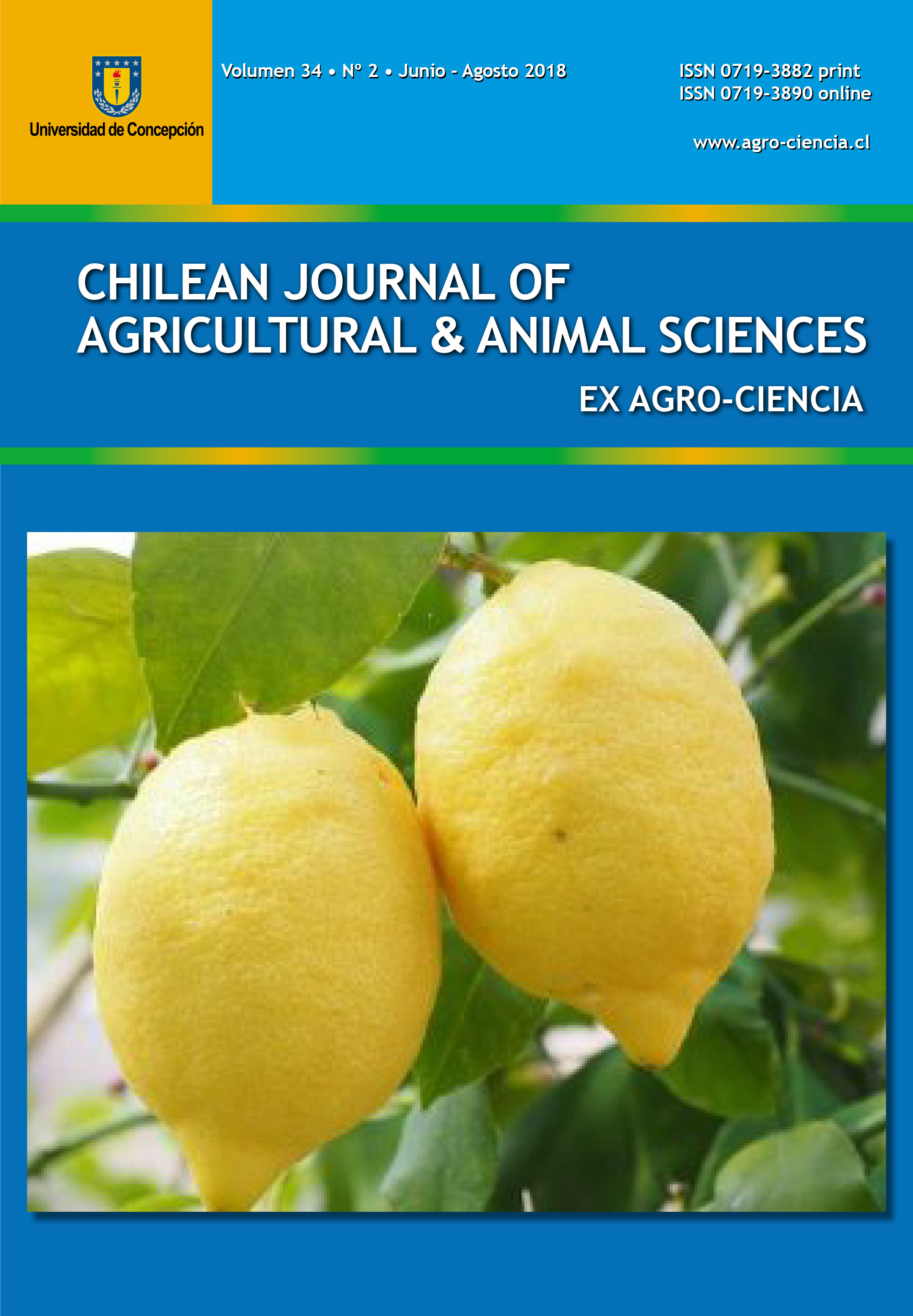 Cómo citar
Hirzel, J., Donnay, D., Fernandez, C., Meier, S., Lagos, O., Mejias Barrera, P., & Rodriguez, F. (2019). EVOLUTION OF NUTRIENTS AND SOIL CHEMICAL PROPERTIES OF SEVEN ORGANIC FERTILIZERS IN TWO CONTRASTING SOILS UNDER CONTROLLED CONDITIONS. Chilean Journal of Agricultural & Animal Sciences, 34(2), 77-88. Recuperado a partir de https://revistas.udec.cl/index.php/chjaas/article/view/835