CHARACTERIZATION OF Cochliobolus sativus AND Pyrenophora teres FUNGI BELONGING TO THE LEAF SPOT COMPLEX OF BARLEY (Hordeum vulgare) ISOLATED FROM BARLEY SEEDS IN MEXICO
Resumen
Barley (Hordeum vulgare) is generally used for animal feed, and food and beer production industries. Its production is affected by phytopathogens, of which Ramularia collo-cygni, Puccinia spp., Pyrenophora teres and Cochliobolus sativus are of global concern. In Mexico, there are few studies available on the morphological and molecular identification of fungi responsible for causing fungal diseases of barley. Therefore, the objective of this work was to identify, morphologically and molecularly, fungi isolated from barley seeds. The strains were identified by morphological analysis and by sequencing of the conserved ITS1/5.8s/ITS2 region of the ribosomal gene. Morphologically, the strains were identified as P. teres and C. sativus, which was confirmed with bioinformatics techniques using BLAST and MEGA6 programs. The results showed that the strains isolated from barley seeds in the highlands of Mexico were consistent with the sequences of P. teres and C. sativus deposited in the GenBank. These results will allow identifying some of the species of native fungi found in barley seeds.
Descargas
Los datos de descargas todavía no están disponibles.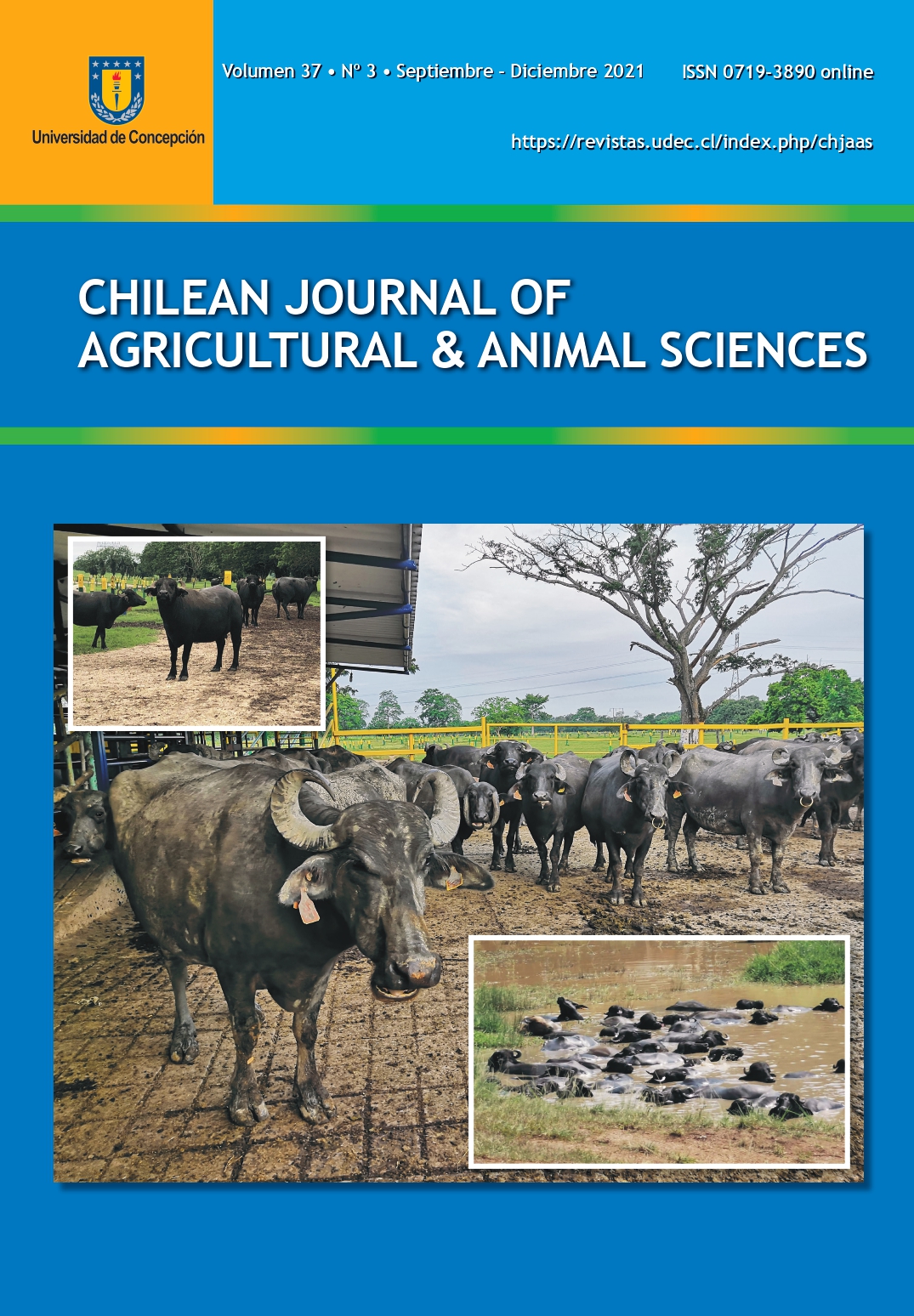 Cómo citar
Romero-Cortes, T. ., Zavala-González, E. A. ., Pérez España, V. H. ., Aparicio-Burgos, J. E. ., & Cuervo-Parra, J. A. . (2021). CHARACTERIZATION OF Cochliobolus sativus AND Pyrenophora teres FUNGI BELONGING TO THE LEAF SPOT COMPLEX OF BARLEY (Hordeum vulgare) ISOLATED FROM BARLEY SEEDS IN MEXICO. Chilean Journal of Agricultural & Animal Sciences, 37(3), 277-289. https://doi.org/10.29393/CHJAAS37-29CCTJ50029
Esta obra está bajo una licencia internacional Creative Commons Atribución 4.0.